Shopping Cart
Your Cart is Empty
There was an error with PayPal
Click here to try again
Thank you for your business!
You should be receiving an order confirmation from Paypal shortly.
Exit Shopping Cart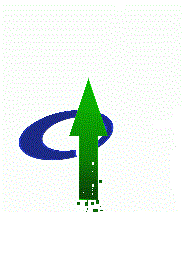 Excel Tax and Consulting Services
Above and Beyond

We Have Moved!
| | |
| --- | --- |
| Posted on January 27, 2016 at 1:10 PM | |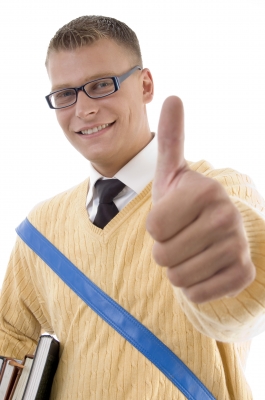 Special thanks to freedigitalphotos .net and imagerymajestic for the fantastic Free Photo
Last week we looked at our young teenagers starting out with their first jobs and how using different items on their W4 forms could change their tax returns.  This week, our teenagers have gone to college!  
What changes for a teenage taxpayer when they graduate high school and head off to college? Do their parents still claim them?  Do they finally get to claim themselves?  Should they change the tax withholding on their W4?  Will they be eligible for credits for going to school?  Do they have to pay tax on the scholarship, grant or fellowship they recieved? What about that 529 plan distribution?  We will look at each of these questions and highlight the pros and cons, tax wise, that go with each.
When your teenager heads off for college it can be both exciting and terrifying at the same time. All the unknowns can be trying to the parents as well as the student.  Taxes, when related to college, don't have to be a terrifying experience.  
Senario 1:
Your teenager just started college, they will be working part time to help pay for small expenses and received a scholarship to help cover the cost of tuition.  In this case, depending on the students income, most parents will still be able to claim the student on their return.  Not much changes from when their child was working throughout high school.  If the student works and is required to file a return, they will still mark they are claimed by another.  In many cases, they will file to get a refund of tax paid in.  Is the scholarship taxable?  If the scholarship was used to pay for education expenses such as tuition, fees, books and other supplies then the scholarship is not taxable income.  If the scholarship was used for room and board you may have a taxable scholarship event.  In many cases the student should still claim "0" on their W4 as to avoid working too much and having a tax liability.  If they college expenses were completely covered by a scholarship then there will not be any education credits.  Room and Board is not covered in these credits.  What if you used the amounts in the 529 plan?  This distribution is not taxable if the proceeds were used for education.  
Senario 2:
Everything is the same as in 1 except our student didn't receive any scholarships or proceeds from a 529 plan.  Then education credits or deductions can be taken.  These range from the American Opportunity Credit, the Lifetime Learning Credit as well as the Tuition an Fees Deduction.  Who claims the credit or deduction?  If the young student is being claimed by their parents then the parent claim these.  If they are claiming themselves then they are allowed to claim them on their return.    
Senario 3:
Everythings the same as in 1 but the scholarhsips didn't cover all of the expenses.  In this case, their may be education credits or deductions available.  Subtract the scholarship received from the expenses for tuition, books, fees and supplies to get the out of pocket costs paid for the year.This is the amount to use for the credits or deductions.
What if they used Student loans to pay for the costs.  Even if student loans were used, education credits can still be taken as these are considered as paid out of pocket.  When the loans are being repaid there may be a deduction for the student loan interest that was paid all year.
We here at Excel Tax and Consulting Services want to be here for you through all of your life changes.  Check back next week when our teenagers have become adults!
Excel Tax and Consulting Services
1324 1st. Ave. N.
Denison, IA 51442
712-263-8032
Categories: Federal Taxes, State Taxes, Taxes
/